Get Started Now With The Free Air Raid Playbook!
If You Want To Improve Your Offense
What Client's Say
My QB had over 1600 yards with 23 touchdowns, top WR had over 700 yards and 9 TD's, RB had over 1000 yards and we scored 278 points, the most since 1994. Most importantly, we made the playoffs for the first time since 2001.Thank you for the resources your site provides. I am a better coach and my team played better because of Win With The Pass!
In 11 games we broke school records for attempts, completions, yards, and TD's. We completed 65% of our passes for 3162 yards and 32 touchdowns. Two WR's broke the school record for receptions. One caught 74 passes for 1274 yards and 18 TD's. The other caught 61 passes for 930 yards. We lost 49-46 in the state semi-finals. Needless to say, it was a fun season with the Air Raid.
We threw for 2250 yards and 30TD's on the season. We went 11-2 and lost in the state semi-finals. Our QB loves the Win With The Pass Mindset. You have taught us so much! Thanks for all you do!
We made the playoffs for the first time in 7 years. 3000+ passing, 2000+ rushing and 41 points per game. We were the top scoring AAAA offense in South Carolina!
---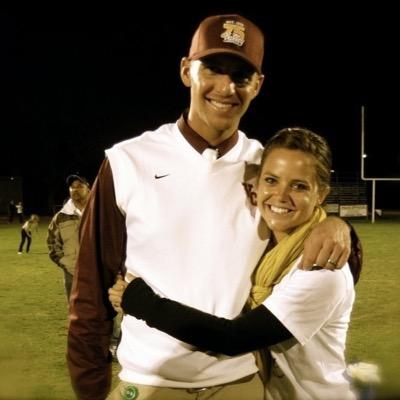 Erick Streelman
Hey everyone, I'm Erick (and that's my wife!) thanks for checking out my site. I am a former D-I football player and a long time high school football coach. I am not a guru or an expert, I don't have 17 state championships on my resume, I'm just a high school coach that has learned a lot along the way. The most important lesson I have learned is that high school football is not about me, my goals, my philosophy, or my ego. It is all about the kids! If they love football, it will be a great experience for everyone!
READ MORE
---
Blog
Win With The Pass is dedicated to helping you improve as a football coach. My goal is that this site can be a tool in your kit as you try to develop a system and a program that makes your kids fall in love with football. Our core focus is the Air Raid Offense, but we will also examine other aspects of the spread offense, new offensive and defensive trends, philosophies and beliefs, game planning, and off season programs. We are a center of resources for new-school football coaches.
GO TO THE BLOG