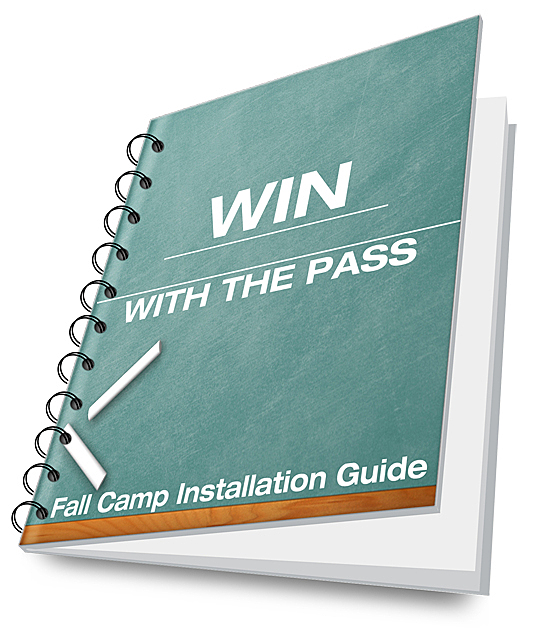 WIN WITH THE PASS
FALL CAMP INSTALLATION GUIDE
If you want to install the Air Raid and the Spread Running Game, this is the resource for you.
The Installation Guide includes 20 practice plans that will take you through the entirety of fall camp, installing each Pass, Run, and Screen concept systematically.
Every practice script includes a detailed outline organized by position group into 5 minute periods that includes individual drills and scripts for every 7 on 7, 9 on 7, and TEAM period.
The guide is in Word format so you can cut, paste, add a defensive practice plan, or reformat it to fit your needs.
We have limited time with our guys and limited time to get ready for week 1.  If you want to get the entire offense in during camp, save time and download the Installation Guide now!
WHAT DOES THIS GUIDE HAVE TO OFFER?
The Win With The Pass Fall Camp Installation Guide contains everything you need to install the offense efficiently and systematically.
ESSENTIAL INDIVIDUAL DRILLS
Every essential drill for each position group is explained and included in the daily practice plan.  The drills are specifically matched with the skills necessary for the daily script.
SCRIPTS
Every 7 on 7, 9 on 7, and TEAM period is planned for you.  Each day has a run, screen, quick game, and drop back focus and a script built around that focus.
20 PRACTICE PLANS
This guide will help you get the entire offense installed in 20 practices.  After two weeks of two-a-days you will have the entire offense at your disposal.
MICROSOFT WORD FORMAT
Becasue these practice plans are in Word format, you will be able to edit them to fit your needs.  You can add defensive or special teams drills, change the terminology, change the order…whatever you need.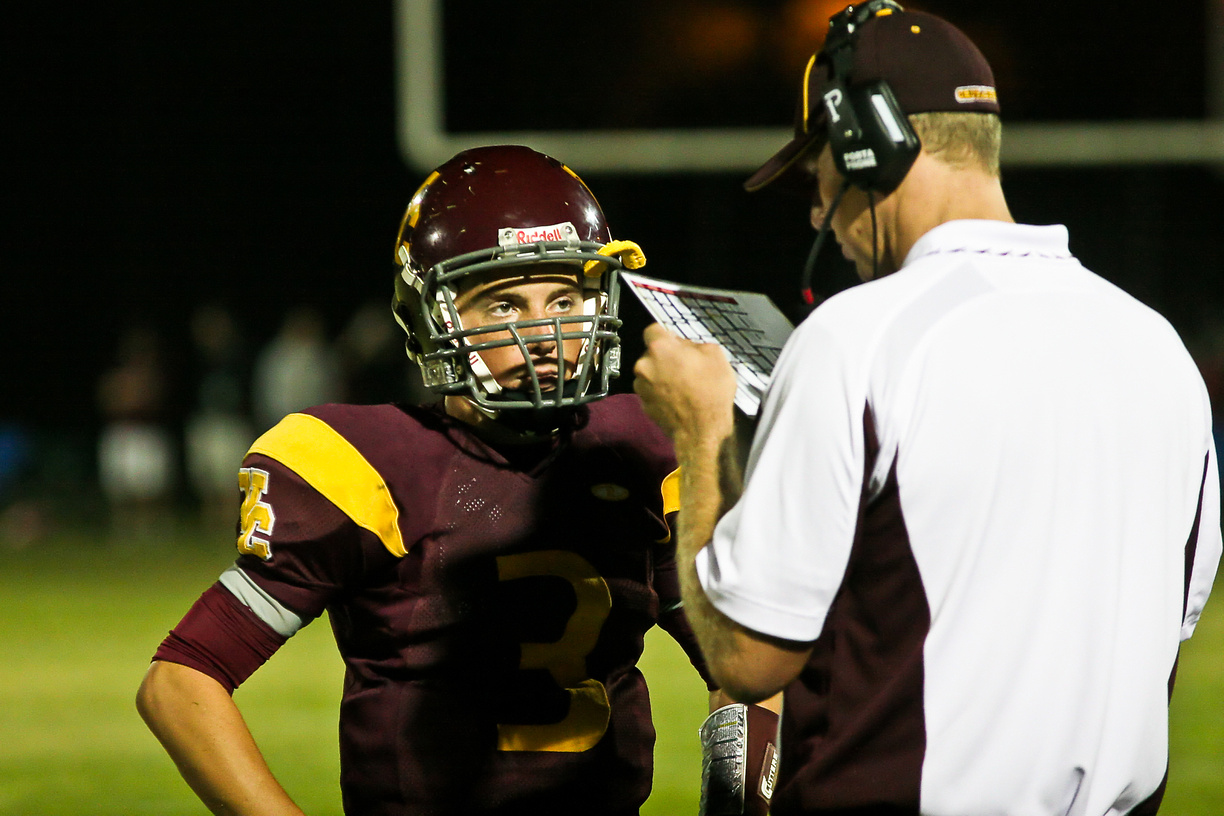 A Word From Erick at WinWithThePass.com
"Like everything at WinWithThePass.com my goal is to help you become more streamlined and more efficient. The Installation Guide will save you time by taking you through a systematic installation of the entire offense. You don't have to worry about what to run, how many times to run it, how to practice it…I've planned every day for you. This is going to save you so much time. Get ready for week 1 with the entire playbook at your disposal."

WHY WAIT? BUY NOW!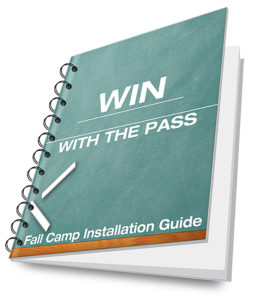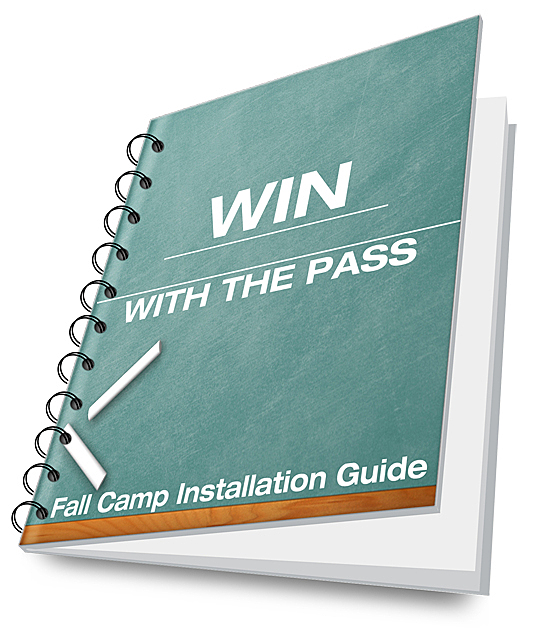 $39.00