FREE SPREAD OFFENSE PLAYBOOK- The Spread Running Game and the Screen Game
We started with the Air Raid, but the Spread Offense is so much more than throwing the ball. Click below to download all of our Spread Offense Playbooks.
I love throwing the ball. But, once you have established an explosive passing game, your opponents are going to try to take it away. That is why you need to develop a running game and a screen game to complement our Air Raid system. Our spread offense playbook is designed to do just that.
The spread offense is the best way to play. It stretches the defense horizontally and creates running lanes. It forces your opponent to play simplified fronts and coverage schemes. It makes the defense predictable. This playbook is designed to exploit the defense.
If they keep 7 guys in the box, you are going to shred them in the passing game with the Air Raid. But, if they leave 5 or 6 guys in the box, you should run the ball all night long. Learn how to use spread sets in order to crate running lanes and match up advantages.
This Playbook Contains:
6 Run Game Concepts

3 Screens

O line terminology

Discussions of Run Game, Screen Game, and Spread Offense philosophy

Best run plays against 5, 6, and 7 man front
DOWNLOAD THE SPREAD OFFENSE PLAYBOOK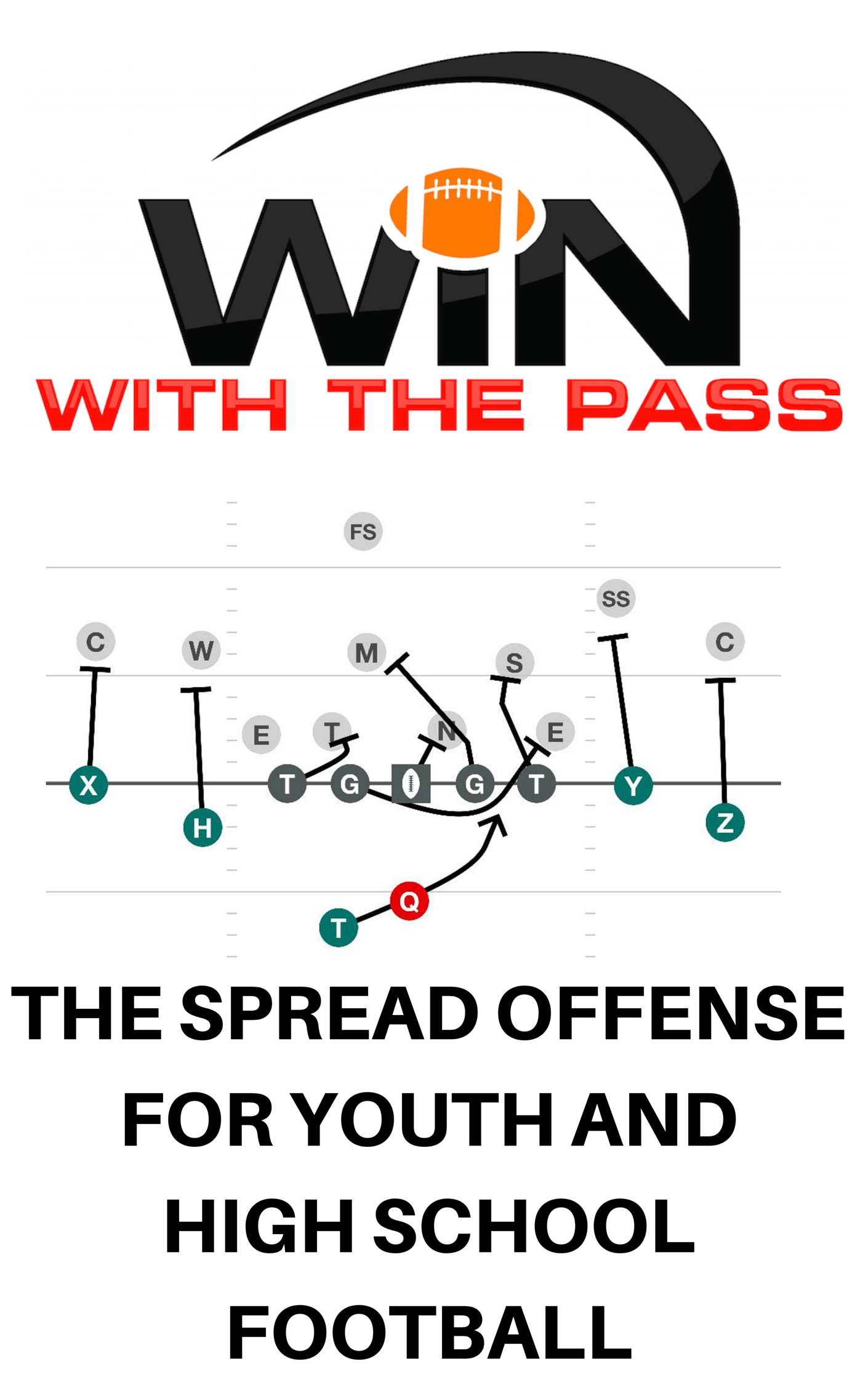 [/vc_row]
Free High School Football Playbook
If you are a youth football coach or a high school football coach, this is the perfect playbook.First of all, kids love it because it is an exciting way to play. Second, it is simple and easy to implement. Third, it wills streamline practice and preparation and make you more efficient.
Let's think about the challenges that usually surround an offensive system. Most systems are cumbersome, full of useless verbiage, and difficult to implement. I am like you. I coach high school football players. Most of them have never put on pads before the first day of practice their freshman year. Most of them could not diagram a Cover 2 on the chalkboard. I designed this offense for high school football players and high school football coaches.
We have made the game too complex. We work all week to find something that exploits the defense…a little wrinkle or a little tweak. This offense keeps it simple. You don't need a lot of plays. You just need a few good plays that you can execute. In this free spread offense playbook, I show you exactly what to run against each defensive front. Every play is diagrammed. Every play is explained. It is simple and easy to understand.
Like everything at Win With The Pass, my goal is to make you more efficient and more streamlined. That is why this is the perfect high school playbook or youth playbook. It tells you exactly what to run against various fronts. It plans the game for you. It makes your job easy.
When you combine our spread running game and screen game with our version of the Air Raid, your spread offense will be unstoppable. Kids need a system that is simple and fun. They need to be excited about what they are doing.
Your kids will love this offense. Your coaches will love this offense. Your community will be excited. This is the best free high school football playbook that you will ever find.
This Playbook Contains:
7 Quick Game Concepts

8 Drop Back Concepts

4 Sprint Out Concepts

Simple QB progressions for every concept

2x2, 3x1, and Empty Sets

5 and 6 man protection schemes vs multiple defensive fronts
DOWNLOAD THE FREE SPREAD OFFENSE PLAYBOOK